All-natural prebiotic
gives you seasonal
comforts that last.
How Long?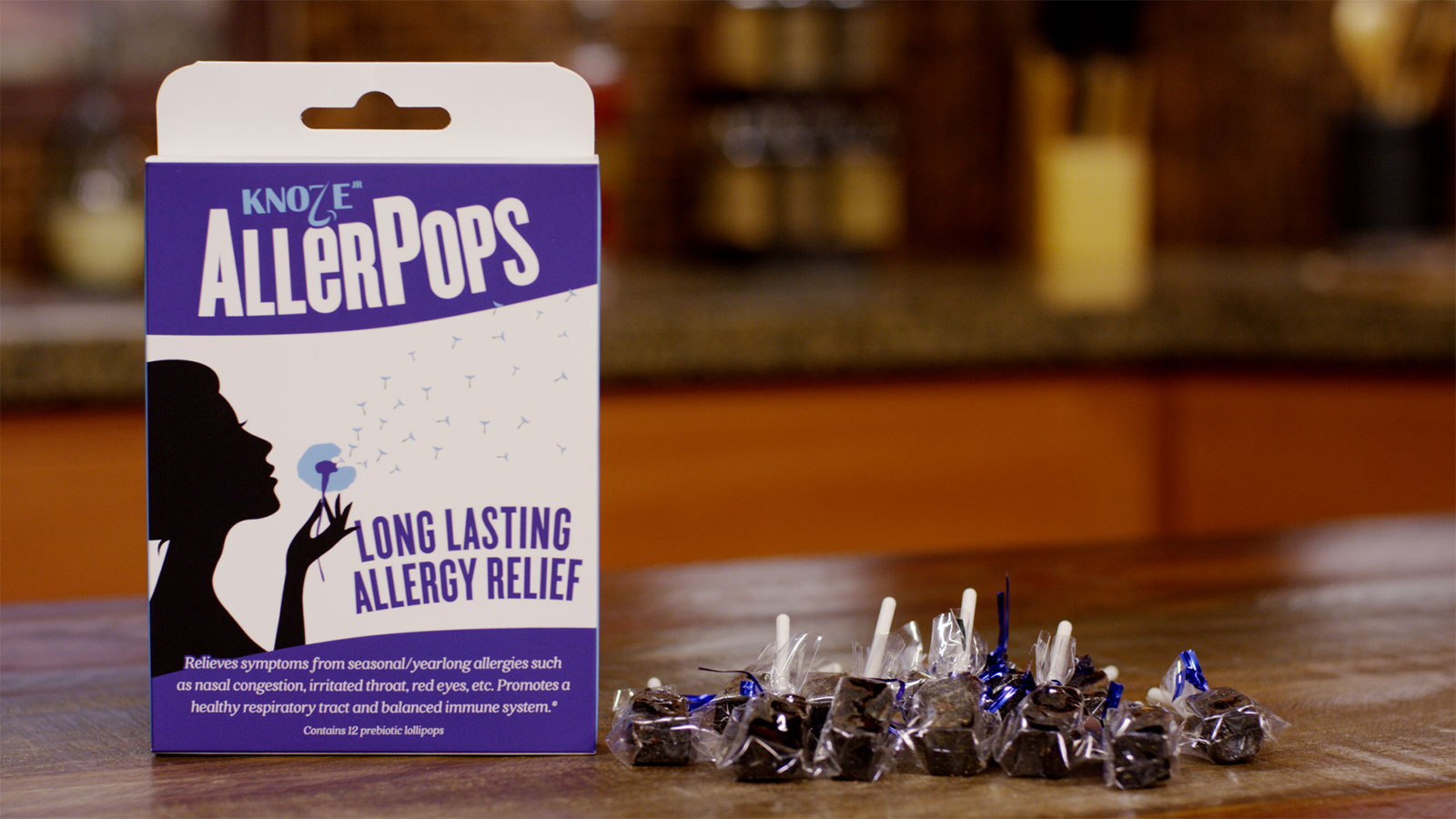 Oral probiotic deficiency is a condition of not having enough oral probiotics, which consequences may include allergies and autoimmune issues. AllerPops contain prebiotic supporting oral probiotics at a healthy level.

Read more about the science behind Allerpops.
MONTHS!
Enjoy time outdoors with
your best friend whenever you want.
How does it work?
AllerPop has nutrition that promotes the growth of good bacteria in your mouth. These beneficial bacteria work with the immune system so they are not seen as invaders. They can live in the mouth without being attacked as a foreign agent. The peace agreement between probiotics and our immune system is the foundation for us to live peacefully with the environment.

Learn more about Allerpops.
What's in Allerpops?
What Is In it?
AllerPop is a prebiotic lollipop designed to provide nutrition for the good bacteria in the mouth. The ingredients are natural and FDA approved. For example, Allerpops contains sugars and amino acids that feed the targeted bacteria.
Ingredients
Feel clear, bright and energized all the time.
Are there any side effects?
Absolutely Non-drowsy.

Unlike many allergy treatments, Allerpops will not make you drowsy. Side effects of Allerpops' use are rare. You should stop using AllerPops if you feel ill, tired or if you develop a low-grade fever or a headache. Any side effects should pass and you should feel relief from allergies within a week.
See what people are saying about Allerpops!
Breathe easy and smell well.
How effective is Allerpops?
Customers responding to our satisfaction survey in 2018 confirmed that AllerPops is 95% effective on nasal congestion, 90% on nasal discharge, 80% on asthma.
Read Testimonies
AllerPops – The Peacemaker Between You and Mother Nature.
Follow the instructions on Allerpops for the best chance of lasting relief.
How To Use
AllerPops provides nutrition for your oral probiotics. You will need to take additional steps to prepare your mouth for growth and then give it time to work. Check out our instruction page to learn more.
How To Use
Satisfaction
IS
Guaranteed.
Get 50% off coupon
Rule to Play
1. Agree to put an AllerPops bumper sticker on your car.
2. Feel free to take the sticker off if you are not satisfied with AllerPops.
3. The coupon code is bumpsticker, valid only at allerpops.com with a maxim of 2 boxes per order.

Buy Now