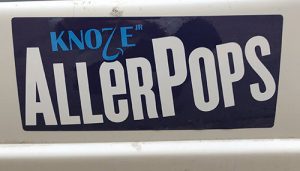 Save 20% and Spread the Words to Help Others
A. Agree to put a bumper sticker like the photo.
B. Get 20% off using coupon code "bumpersticker" with
     a limit of 2 boxes per order, valid only at allerpops.com.
C. Feel free to take it off if you are not satisfied with AllerPops.
D. Enjoy your newly found freedom.