Home remedies for allergies to have a balanced life
Although allergies create certain limitations, you can still have a balanced life in spite of the obstacles. While it is true that you have to become a detective scanning the environment for potential dangers, it is possible to adjust. Paying extra attention to your health state won't take that much time once it becomes a habit. Moreover, you can use natural remedies for allergies to maintain a healthy and balanced lifestyle. Use the tips provided in this article to get significant relief from annoying symptoms.
Natural remedies for allergies to breathe deeply
Take a deep breath to savor every moment of life spent without allergy. We've prepared a plethora of tips to help you decrease its aggravating impact and enhance your well-being. Stick to them if you are eager to find more pleasure in your daily activities without being distracted by poor health conditions. 
Steer clear of the allergens that can evoke or worsen your symptoms, such as animal dander, cigarette smoke, mold, pollen, etc. A running nose can spoil your mood, so choose smoke-free areas at a restaurant. The same rule applies if you go to a nightclub or a bar. Please mind that smoke from a fireplace or campfire can significantly deteriorate your condition, too. Thus, use this simple and natural way to help allergies by cautiously choosing your leisure activities.
Stay in the global trend and put on a mask each time you visit a place where dealing with allergens is inevitable. Those can be not only public areas but also your own garden. A respirator mask sorts out 95% of potential threats. Thus, it is the best solution for individuals who are about to meet the trigger face-to-face.
How to relieve allergies? If pollen isn't your best friend, a splendid day may be ruined by sudden sniffles. Although the weather might be fine, it's essential that you close doors and windows to avoid contacting allergens. Use effective home remedies for allergy relief, such as applying quality air purifiers and regularly changing air filters in your conditioner.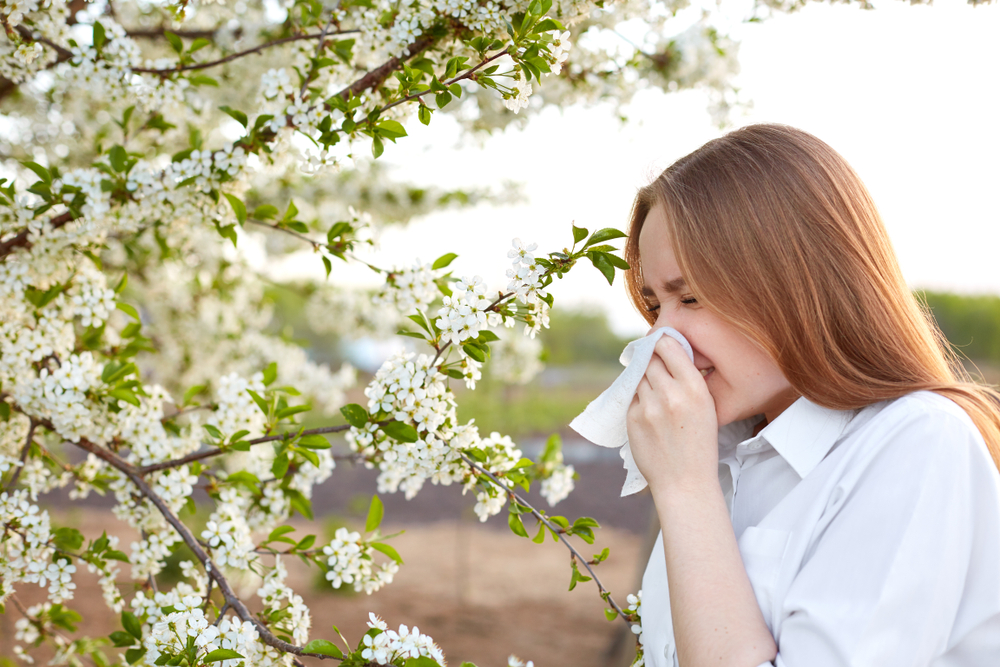 Cleaning your place is of the utmost importance if you are prone to allergy. Potential triggers usually come with the dust you bring from the street. Thus, it is crucial to remove the rug and wash the floor as often as you can. Make sure to use only natural components, such as baking soda, or quit them altogether. It is possible to do without chemicals and maintain your place in good condition. A robotic vacuum cleaner will also be a fantastic home remedy for allergies, especially if you are busy and don't have much time. It's also a great substitute for a human housecleaner. Furthermore, don't forget to eliminate dirt from the clothes that you wear outdoors. A shower will also help you feel better since it will wash away potential allergens. 
It is essential to review your daily food intake if you suffer from food allergies. And even if you don't, introducing healthier food to your diet will create a positive impact on your condition. Eliminate the triggers from your menu and supply your organism with lots of fresh vegetables, fruits, and proteins. Drinking enough water also belongs to fundamental allergy remedies since it allows detoxifying your body. 
Use natural means to fight allergy symptoms without resorting to heavy medication. These simple measures will significantly enhance your life quality.